Champion Cords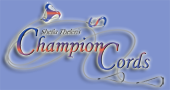 Sheila Thelen, the creator of Champion Achievement Charms, has also created and developed Champion Cords!
Champion Cords help skaters learn:
Alignment, Position, Muscle Memory, Awareness, and Technique
This Patented System is endorsed by Olympic/World/National Coaches WORLDWIDE.

ALL LEVELS of skaters have seen results using this ingenious product.
Use Champion Cords to learn:
Singles
Doubles
Triples
Spirals
Camels
Laybacks
Moves In The Field
Flying Camels
Posture
Landings
Awareness
and SO MUCH MORE!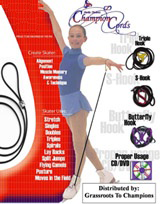 ChampionCords.com - click the link if you are not automatically redirected